Welcome to
Hyde Street Chapel
Winchester
Full details of our City centre location are
available if you follow the link entitled
"How to Find Us"
We are an Independent Reformed Baptist Church
in the heart of the City of Winchester,
Hampshire, the ancient capital of England.

The Chapel was founded in 1874 as the
"Misses Perks Memorial Mission".
Christians seeking a faithful expository Bible ministry will find it at our services, where the preaching of God's Word is central to our worship. Those seeking to find out more will not be disappointed either, for
'faith comes by hearing and hearing by the word of God.'
(Romans 10:17)

LATEST NEWS (COVID-19)
Hyde Street Chapel has reopened its doors.....!Services at the chapel have resumed:Sunday worship services at 10am and 5.30pmNote, our prayer meeting / bible study is currently online only, every Thursday at 7.30pm
(use Contact button below if you would like to join us)
In accordance with the latest Government guidance there are restrictions on how we can gather and worship but our services remain open to everyone, so if you would like to join us in person we would be delighted to see you and just request that you read the document attached below which outlines what you can expect on your visit and what precautions we would ask you to take in return. (Please note, face masks are obligatory from 8th August).
If you do plan on visiting it would also be a real help to us if you could let us know by emailing
[email protected]
or using the Contact button below. (This is by no means a requirement though so please don't let it stop you from coming along!)
We intend to continue streaming our services online via Zoom for those who are unable to attend the chapel in person. If you would like more details please contact Mike via the Contact button below.
Video recordings of all Services are now available on the HSC Youtube channel:
This week at Hyde Street Chapel:

"Jesus Christ is the same yesterday, today, and forever."
Hebrews 13:8
The Baptist Confession of Faith

As a church we hold to the
1677/89 (Second London) Baptist Confession of Faith.

For more information on our Statement of Faith please go to the page headed "What we believe" under the "About Us" section of this Website.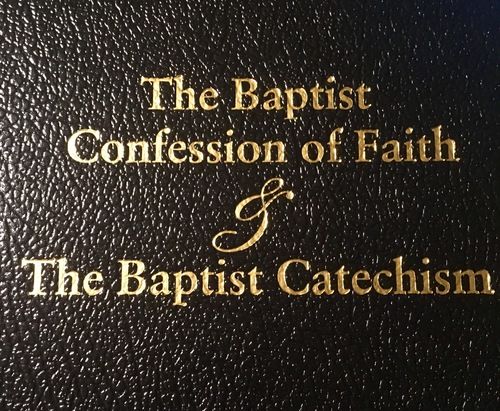 Inspirational readings from the writings of C H Spurgeon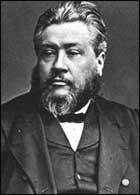 Charles Haddon Spurgeon (1834-92) was England's best-known preacher
for most of the second half of the nineteenth century. Spurgeon frequently preached to audiences numbering more than 10,000, all in the days before electronic amplification.
We have RAMP ACCESS for wheelchairs
Please speak to the Church Member at the front door, as the access is behind the chapel
and you will need to be directed. However, please note there are no parking facilities at the rear of the chapel.

Hyde Street Chapel is also fitted with a HEARING LOOP system